Increase your Value With CFO Services and Accounting Solutions Customized to Meet Your Venture's Strategic Needs With One Vendor
Solid, constant accounting, checks and balances, and experienced management are the backbone of any strong company. Monthly reconciliations from bookkeepers and CPA firms are often not enough. With VenturePack's CFO services and CFO-managed accounting team on your side, you can expand with confidence. Not only will you have a CFO to consult for strategy, but that same strategist will also manage your accounting team to capture the information you need to drive your company's value. By reducing outside CPA firm fees from monthly billing to our annual fee, our clients begin saving money immediately.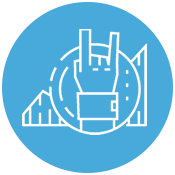 Small businesses face tough questions. "What is the cash forecast after this round of bills?" "Can we afford a benefit plan?" "Are we on track?" "Do we qualify for a loan, and what's the best source?" "Does this loan structure put the owner at significant personal risk?" "Should we buy or lease equipment?" "Does our balance sheet match our cap table?" "Can we afford a new salesperson and pay a commission?" "What should we present to our investors and board?"
Venturepack offers a turnkey solution to operational accounting and finance for small businesses. We answer the tough questions, so you don't have to put off important decisions. Communication and transparency are fundamental in everything we do.
Assemble the Pack that Works for You: